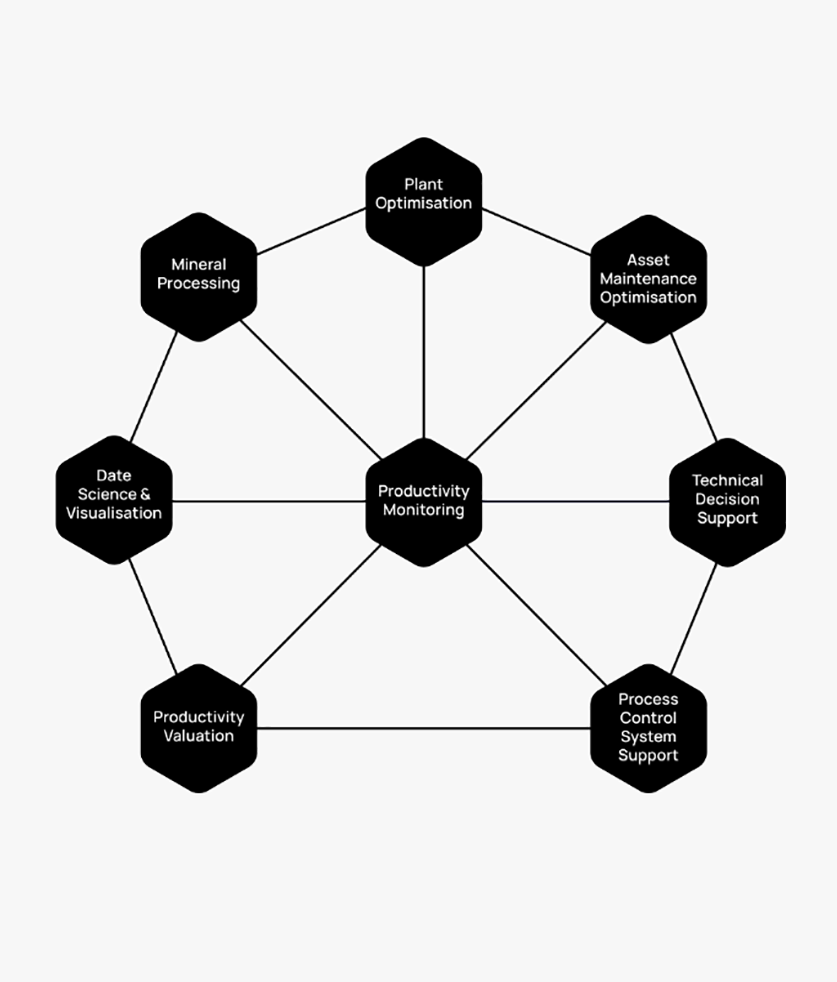 We have significant experience and expertise in mineral processing. We provide expert technical support in a range of areas, either as extra capacity when you need it or on a longer-term basis.
We work with, lead and coach operations teams to optimise plants. We also offer data science and statistical coaching with the deployment of our software, in order to supercharge your team's capability.
We provide independent expert technical decision support on high-stakes decisions or as augmentation to under-capacity teams.
We provide analytical insight into plant operations and help operations teams prioritise improvement initiatives based on economic valuation.
Further to this, we help operations teams protect productivity improvements.